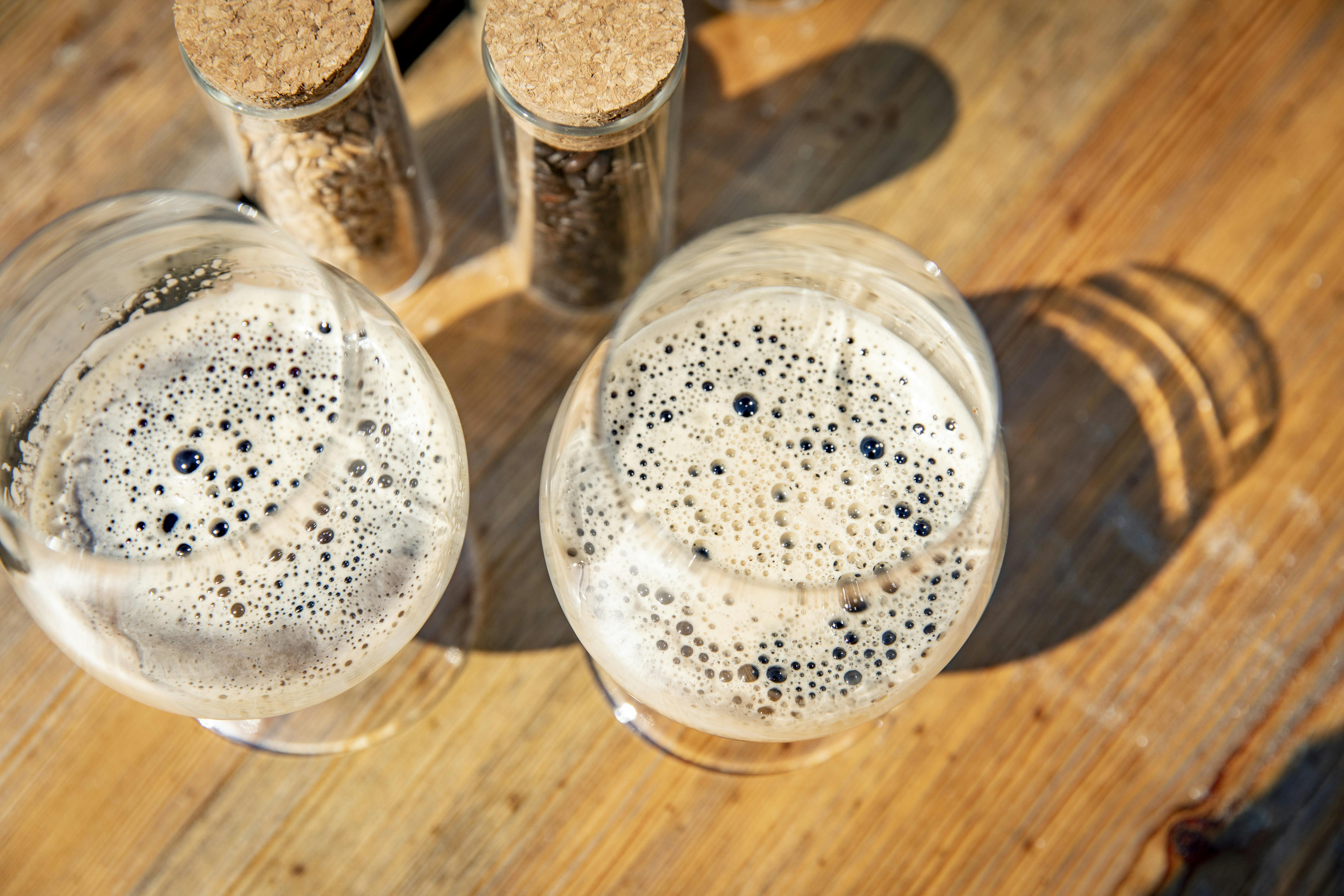 The liquid delights of a west coast paradise
Halland is already well known for its fine produce and its talented food creators. A lesser-known fact, however, is that the tiny region's beverage scene is bubbling over with creativity and flavor. Visit Halland this summer, and drink it all in, literally!
Halland is already well known for its fine produce and its talented food creators. A lesser-known fact, however, is that the tiny region's beverage scene is bubbling over with creativity and flavor. Visit Halland this summer, and drink it all in, literally!
The Hallandian farming legacy lives on as a constant cornucopia of flavors, textures and innovation, filling both plates and glasses. Locally sourced beverages make your local meal complete and even more unique. 
In the last ten years, the number of Hallandian breweries has grown from three to twenty-four. That brings Halland to fourth place among Swedish brewery regions. In addition, the region is brimming with local, small-scale producers of wine, coffee, tea, kombucha, gin, juice and much more. They usually grow their ingredients themselves, or source them from nearby farms and orchards.
Many Hallandian beverage makers welcome visitors to farm shops, cafés, restaurants and educational events. Curated beer and wine tastings, workshops and guided tours add an extra dimension to the enjoyment of "drinkable Halland". 
Below is a selection of liquid delights to include in your vacation plans. Enjoy!
Wine
Ästad Vingård
In the middle of Halland, near Åkulla beech forests, lies Ästad Vingård. Their grapes, mainly Solaris, but also Chardonnay and Pinot Noir, are all grown organically. They turn most of their crops into sparkling wine, following traditional production methods, with a second fermentation inside the bottle. 
Visitors are welcome to join guided walks through the vineyard, and wine tastings, which always include at least one of their own wines. Ästad Vingård also offers fine dining and lodging, as well as a unique outdoor spa experience.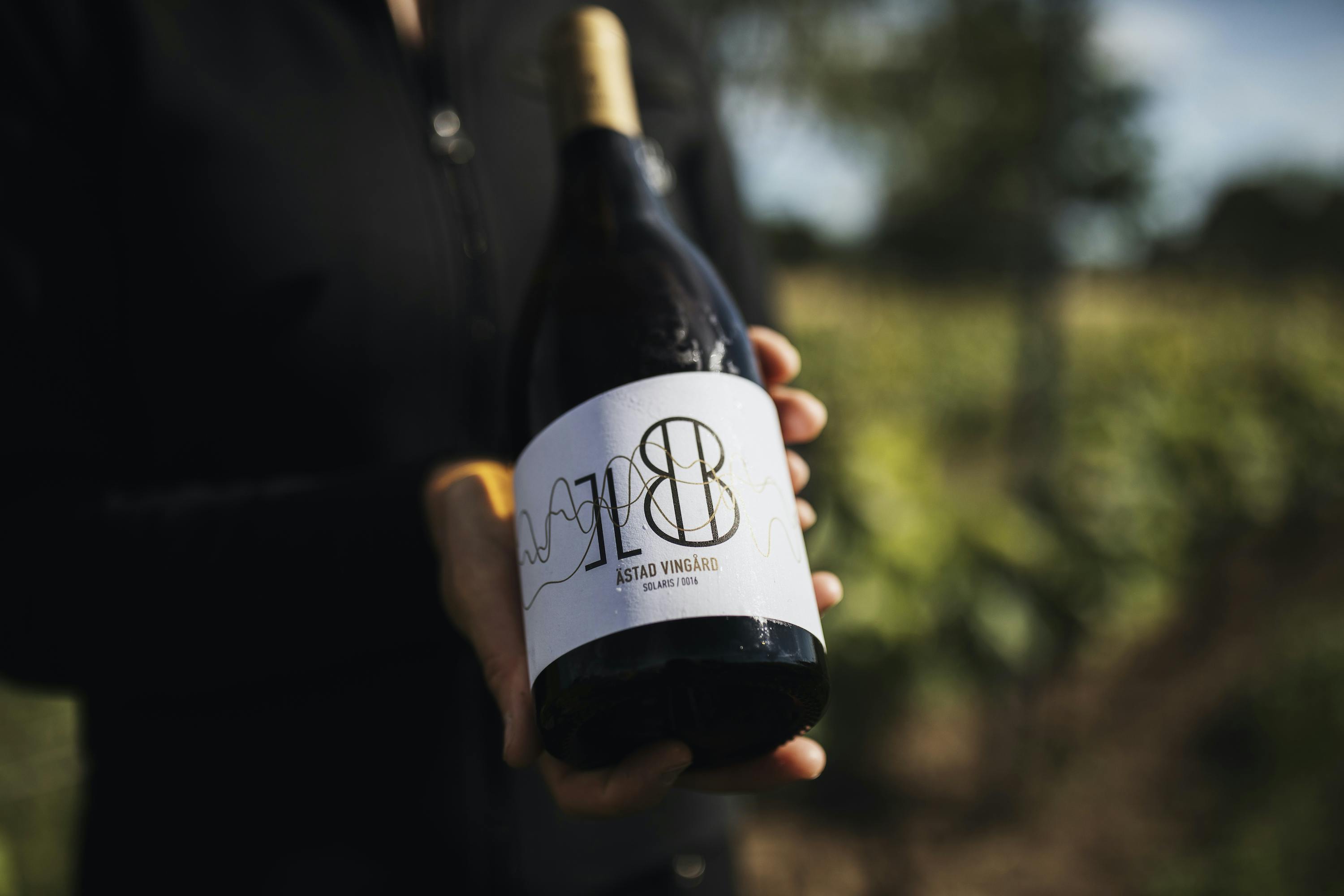 Foto: Alexander Hall
Beer
Byaregårdens Brygghus
Next to the river Viskan in north Halland, you'll find the craft brewery Byaregårdens Brygghus. Their tempting selection of beers can be enjoyed at one of their tasting events or along with a stone-oven pizza in their restaurant. 
Byaregårdens Brygghus also has a shop where you can buy their low-alcohol beer and a wide range of their homemade non-alcoholic beverages, such as ginger beer, juniper lemonade and cola. If you dream of making your own beer, you can join one of their brewery classes. 
Halmstads Brygghus
Where the river Nissan enters Halmstad, there's a charming, historical industrial site, with factory buildings from the 19th century. This is where the beer makers of Halmstad Brygghus create their beer, with craftsmanship, local spring water and green electricity from their own power station.
At their beer tastings, you can explore their creative assortment of ale, lager, pilsner, stout, and more. Their low-alcohol beer is also sold in their shop, which is only open on Fridays.
Wapnö 
With its own ecological circle of life, Wapnö Gård produces delightful experiences for your tastebuds. Their brewery makes a unique kind of beer that focuses on malt rather than hops. To generate their own unique and exclusive flavors, they floor malt the barley and wheat, in Sweden's only farm malthouse. The production is powered by renewable energy from their own biogas. The grains and the artesian water used are also sourced at the farm. 
Enjoy their wide beer selection at a beer tasting in the Wapnö cellar and visit the farm shop to buy their spring water lemonade and low-alcohol beer.
Subbe bryggeri 
A group of small companies have gathered, and are thriving, at Johnsson's farm outside Varberg. Among them is the microbrewery Subbe bryggeri. Their motivation is about making sure that everyone can find a beer they like. 
Some Fridays, Subbe bryggeri arranges beer tasting events with guided brewery tours, beer history and brewer's trivia. You can also enjoy their beer at the restaurant next door or go shopping in the farm shop.
Kombucha
Hallands Kombucha
Halland is home to several kombucha makers, who flavor their products with local fruits, herbs and other plants. One of them is Hallands Kombucha. They source their ingredients from Hallandian, organic farms and nearby gardens. 
You can find Hallands Kombucha at many shops and cafés, but they're also happy to welcome you at their kombuchery in Fjärås.
Syster Sur
In the seaside village of Ugglarp, you'll find Syster Sur's small-scale, craft brewery. They produce kombucha and session beer with unique flavors based on local fruits, berries and herbs. 
Visit Syster Sur for guided kombucha tasting events, including finger foods that heighten the experience.
Foto: Caroline Andersson
Gin & tonic
Fjäre Gin
Fjärås in northern Halland is the home of Fjäre Gin craft distillery. In addition to classical gin botanicals, such as juniper, fennel seeds and lemon peel, they use hand-picked, wild myrica gale. The basic ingredients are fresh water from the distillery's own spring and wheat and barley from local farms. 
Fjäre Gin produces small quantities of exclusive gin, that can be enjoyed at private gin tastings at the distilllery.
Stafsinge Tonic
Tonic is produced in many places all over Halland. One good example is the spruce-flavored Stafsinge Tonic. It can be found at various resellers' throughout Halland and southern Sweden. 
Stafsinge Tonic is made at Lis Mejeri in Långås, between Falkenberg and Varberg, where the owners also offer locally sourced summer dining, cooking courses and more. 
Kaffe & te
Slöinge Kafferosteri
The old, stately hotel building in the center of town houses Slöinge Kafferosteri. They craft small batches of specialty coffee, roasting the beans just long enough to perfectly enhance the sugar and the complex acids inside them. Almost all their coffee is organically grown and purchased using as few intermediaries as possible. 
In addition to their selection of coffee, Slöinge Kafferosteri also sells kombucha, tonic syrup and home-made fruit tea blends.
KLco 
In downtown Varberg, an old nail and wire factory has been reincarnated as KLco, a lifestyle shop. Kristin Lagerqvist, entrepreneur and influencer, has filled the space with curated art, clothing, jewelry, and, last but not least, a wonderful selection of teas. 
Don't miss KLco's own seaweed tea, with two different kinds of seaweed, harvested in the sea off the Hallandian coast. They also offer special tea tasting events.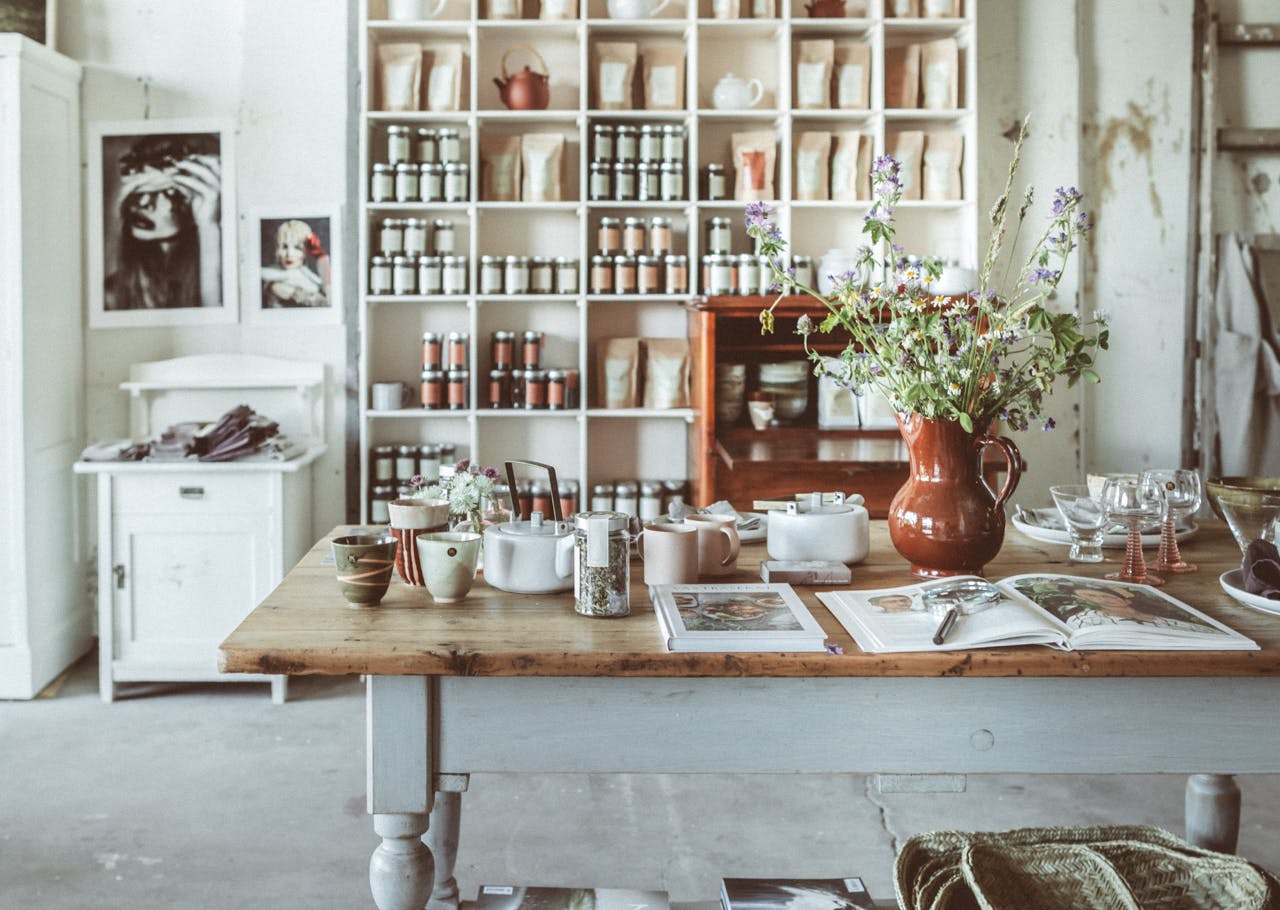 Foto: Kristin Lagerqvist
Apple cider
Äppelgården Café 
Ever since the 1930s, the Eriksson family has been growing and selling apples in Slöinge, outside Falkenberg. These days, visitors come to relax in the shade of the apple trees, while enjoying some refreshing juice, made on site with fruits from the orchard. 
Äppelgården Café also offers locally roasted specialty coffee from Slöinge Kafferosteri, kombucha from Syster Sur's craft brewery in Ugglarp, and Äppelgården's own organic tea with peppermint and apple.
Regnér Garden
Using homegrown organic apples, pears and berries, Regnér Garden makes juice and other delicacies that they sell in their farm shop and café in Veddige, outside Varberg. Their traditional production facilities are powered by sustainable electricity, produced on site, and their juice contains no additives.
Some of the juice is used to make cider and fruit brandy. If you have an orchard of your own, you can have Regnér Garden juice them for you.