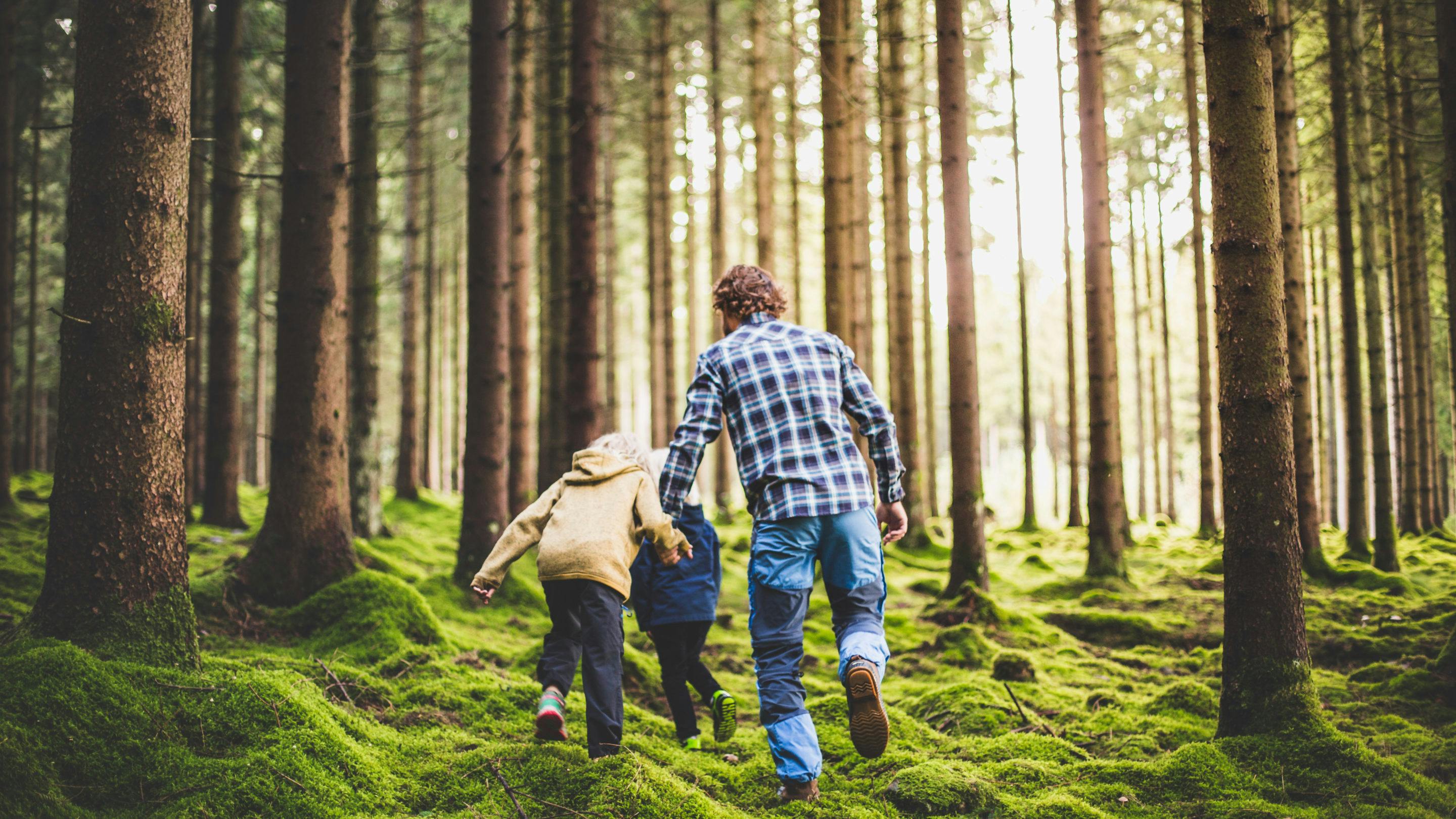 Family-friendly hikes
Look around you with a child's imagination and you will conjure up a magical landscape. Lush grassy fields, rolling meadows, dense forests, trails that vanish into the mists of time – it's all here in Halland. Hiking trails of different lengths, difficulty levels and varied landscapes. Here are some tips for family-friendly hikes.
Look around you with a child's imagination and you will conjure up a magical landscape. Lush grassy fields, rolling meadows, dense forests, trails that vanish into the mists of time – it's all here in Halland. Hiking trails of different lengths, difficulty levels and varied landscapes. Here are some tips for family-friendly hikes.
Danska fall
Danska Fall is a small, beautiful waterfall, that's a mere twenty kilometres from Halmstad.  It's perfect for hiking with children as it combines interesting history with a natural wonder. (When the locals of Halmstad feel like a taking an excursion, they often head there.) You can get there by bus or drive your own car. Inside the forest you'll find several hiking trails. The trek to the waterfall itself is quite scenic. If you're travelling with a baby carriage, there is a gravel road leading to the waterfall that's just about one km away. The place has an interesting history and you can read all about it through the helpful signs posted along the way. Do remember to bring something to eat and drink as there are no restaurants or cafes.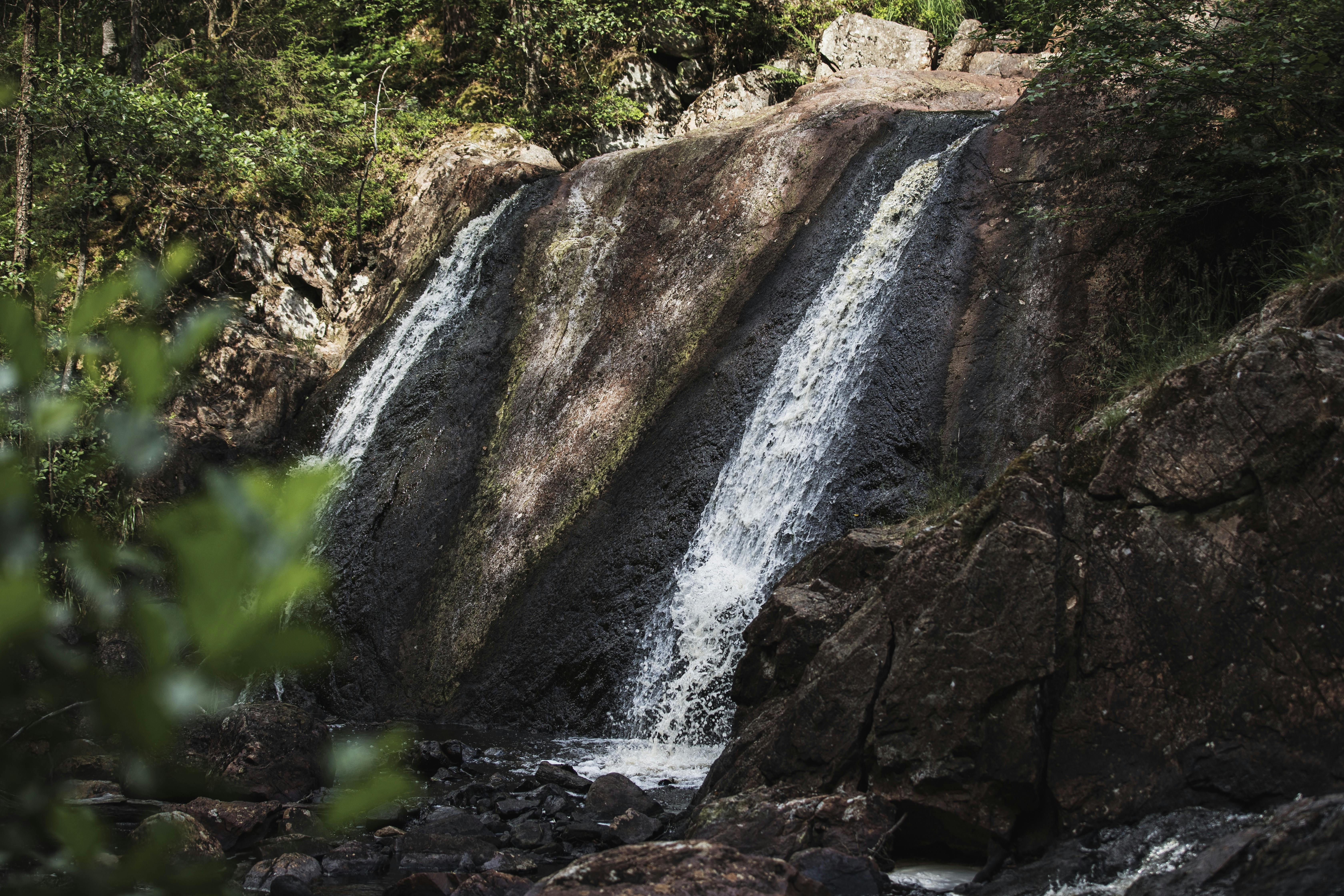 Photo: Alexander Hall
Haverdals nature reserve & Lynga sand dune
The beech forest in Haverdal's Nature Reserve is dotted with trails that are perfect for both longer and shorter hikes with the family. Walk amongs windswept trees with twisted, curving trunks – you'll be forgiven for thinking you're in an enchanted forest. The children can let their imagination run wild and get transported into a magical fantasy world.
Haverdal's Nature Reserve is also home to a 36-meter high sand dune. You can end your hike the walk by walking up to the dune, which at the top offers a perfect picnic spot and a nice view of the forest, the sea and the beach.
The river Skintan flows through the dense woods before it eventually goes on to meet the sea.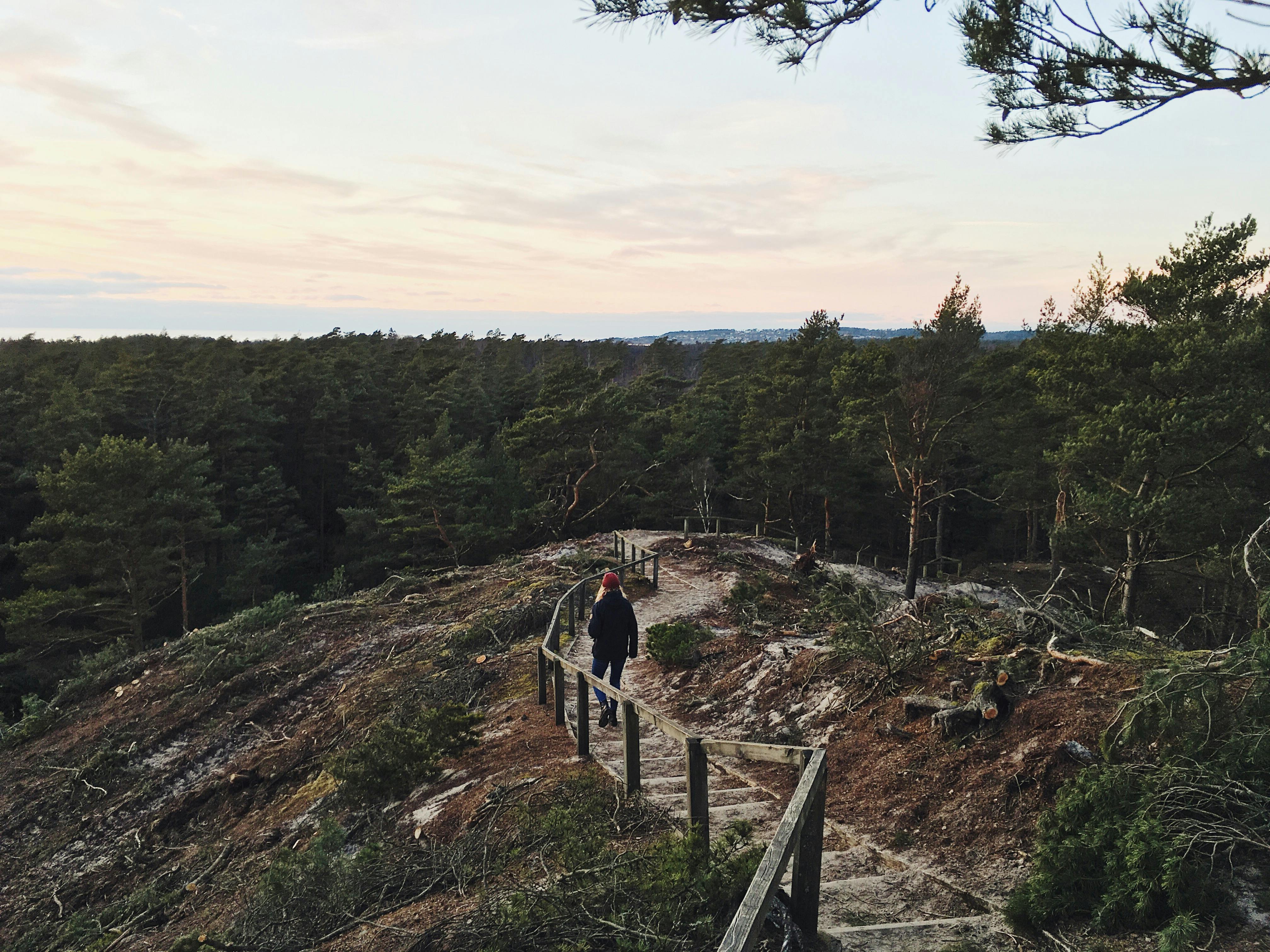 Photo: Robin Söderholm
Prince Bertil´s Trail
Prince Bertil's Trail is easy to tackle, which makes it suitable for the whole family. The 18-km long trail starts at the castle inside Halmstad and just after a kilometre you will find yourself by the seaside. The trail follows the coast, all the way out to Möllegård. In Möllegård Nature Reserve you'll find Riccardo's Glassfabrik, a charming ice-cream parlour that serves Italian ice cream made with traditional family recipes. Can you think of a more perfect ending to a lovely family day than this?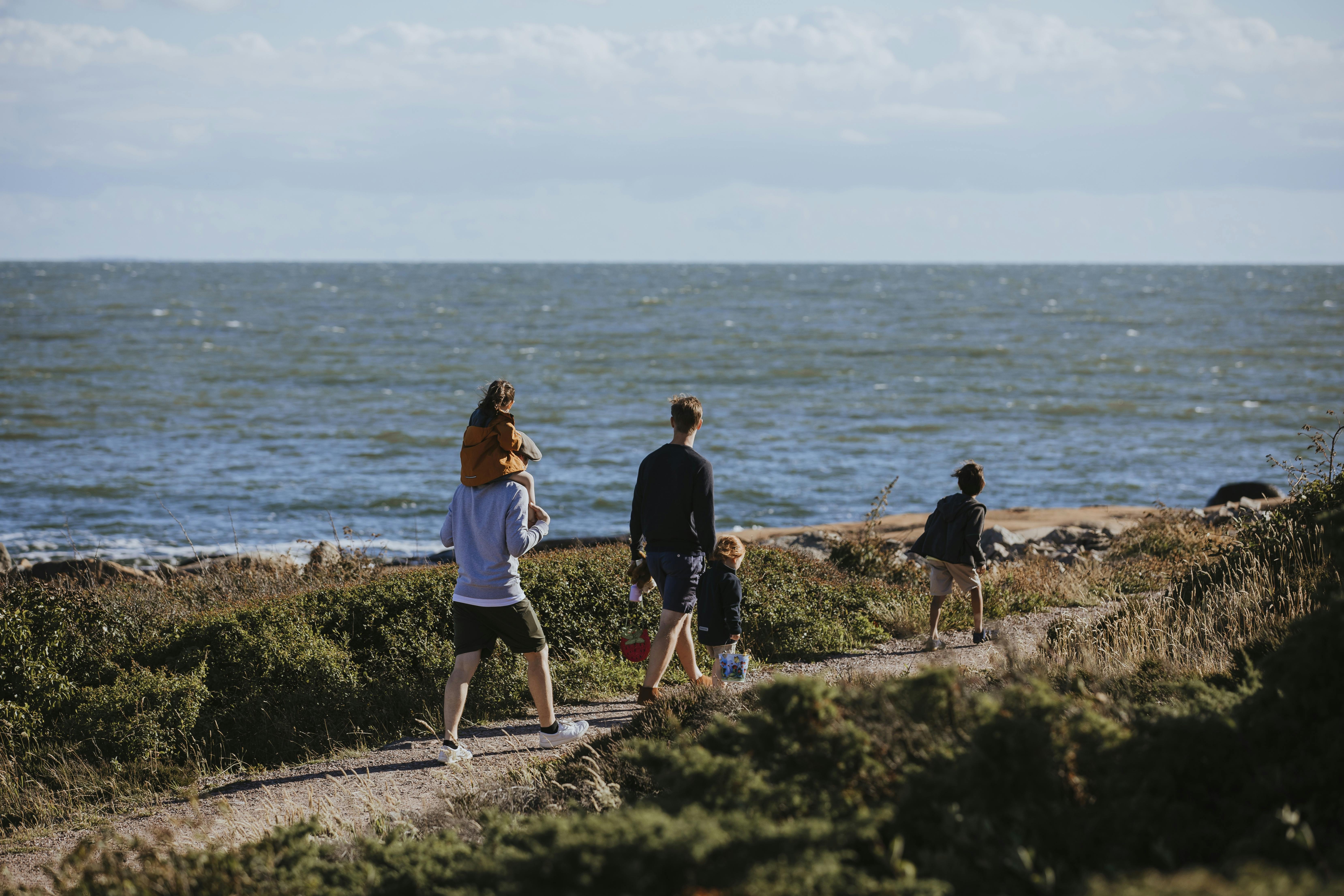 Prince Bertil's Trail runs along the coast – from Halmstad Castle, via Tylösand to Riccardo's Glassfabrik in Möllegård.
Photo: Alexander Hall
Hallandsleden
The entire Hallandsleden trail is more than 450 kms long, but it is conveniently divided into 26 parts or stages so you can choose where you want to walk and how far you want to walk. The varied landscape is bound to surprise you. One minute you're in thickly wooded forests, the next minute you find yourself in sprawling open fields dotted with small red cottages. If you're hiking with young adults you may want to take on a longer trail and combine it with an overnight stay in a tent. (We especially recommend dinner cooked over an open campfire.) On the other hand, Hallandsleden will also fit perfectly in your plans if you're there with younger children. You can choose a lighter trail with a shorter walk.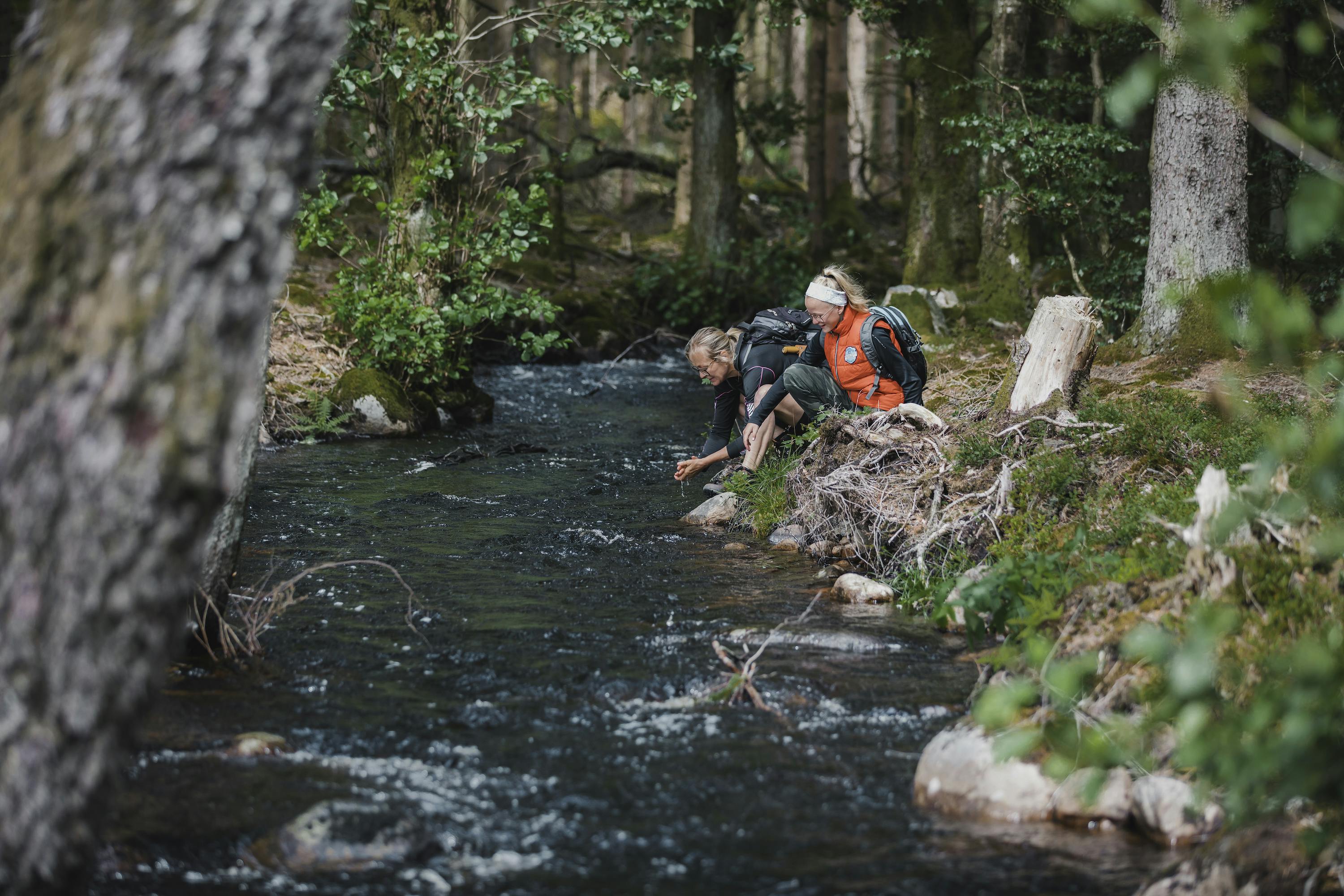 Lose yourself in this enchanted forest.
Photo: Alexander Hall
Särö Västerskog
Särö Västerskog is a nature reserve located in Kungsbacka Municipality, Sweden, on a peninsula west of the locality of Särö. The reserve has dozens of winding trails where you can take a hike amidst centuries-old oak and pine trees. The reserve has an area of 55 hectares; it is mostly covered with forest, but there are also pastures and beaches, as well as graves from the Nordic Bronze Age. If you want to take a dip in the waters, you can choose between bathing options along the sandy beaches or rocks.
Smörkullen
Just south of Falkenberg lies Smörkullen. Climbing it is a wonderful adventure for the whole family. The last bit up to the summit makes it extra exciting as one gets the help of wooden steps to get to the top. Once you're up there, you can enjoy magnificent views of both Falkenberg and Kattegatt.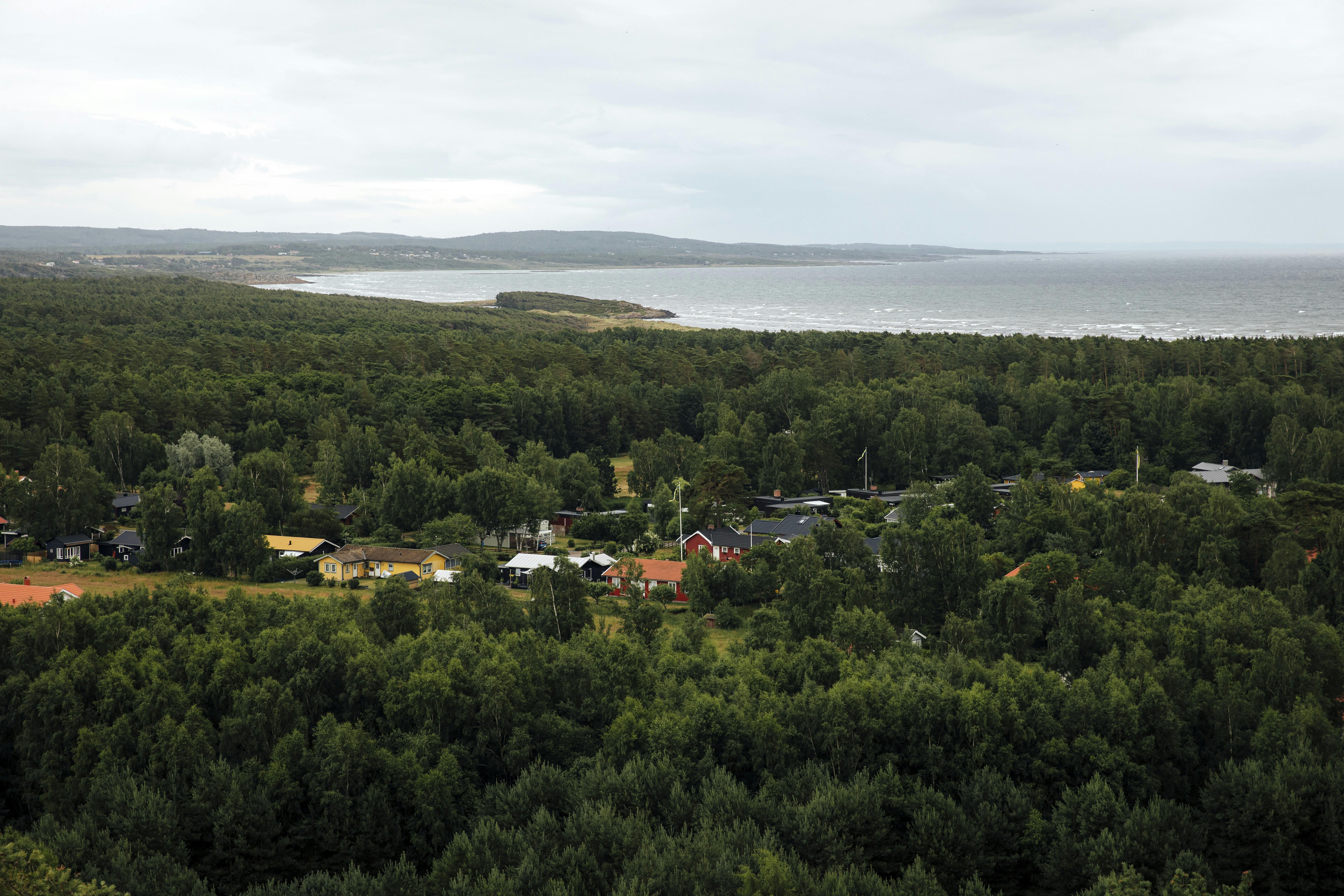 Photo: Alexander Hall
Åkulla Bokskogar
Outside Varberg lies Åkulla, one of Sweden's premier beech forest areas that is every hiker's dream come true. The area is hilly and consists of 12 different nature reserves, about 20 lakes and a total of 66 km of hiking trails. Åkulla is also where the Bockstensmannen or Bocksten man was discovered.  It's the remains of a medieval man's body found in a bog in Varberg, that has been dated back to the 14th century.
Virsehatt
At 70 meters above sea level, Virsehatt is a perfect little hilltop. Here you will find both nice trails and beautiful views. If you have your children accompanying you, you can take the easy route with stairs that go up to the mountain. From here you can take in some gorgeous views of Halmstad. Another exciting thing about Virsehatt is that you can explore the ruins of an ancient castle (from the Iron Age, we're told). Virsehatt is in Halland's very first nature reserve that was opened way back in 1936. Children can also participate in an exciting digital treasure hunt They can follow the character Virse who tells an exciting story about some brothers who have hidden three treasures. You listen to the exciting stories via QR codes, so bring your phone and follow the story. (If you are lucky then you will also find both Virse and a troll on the mountain.)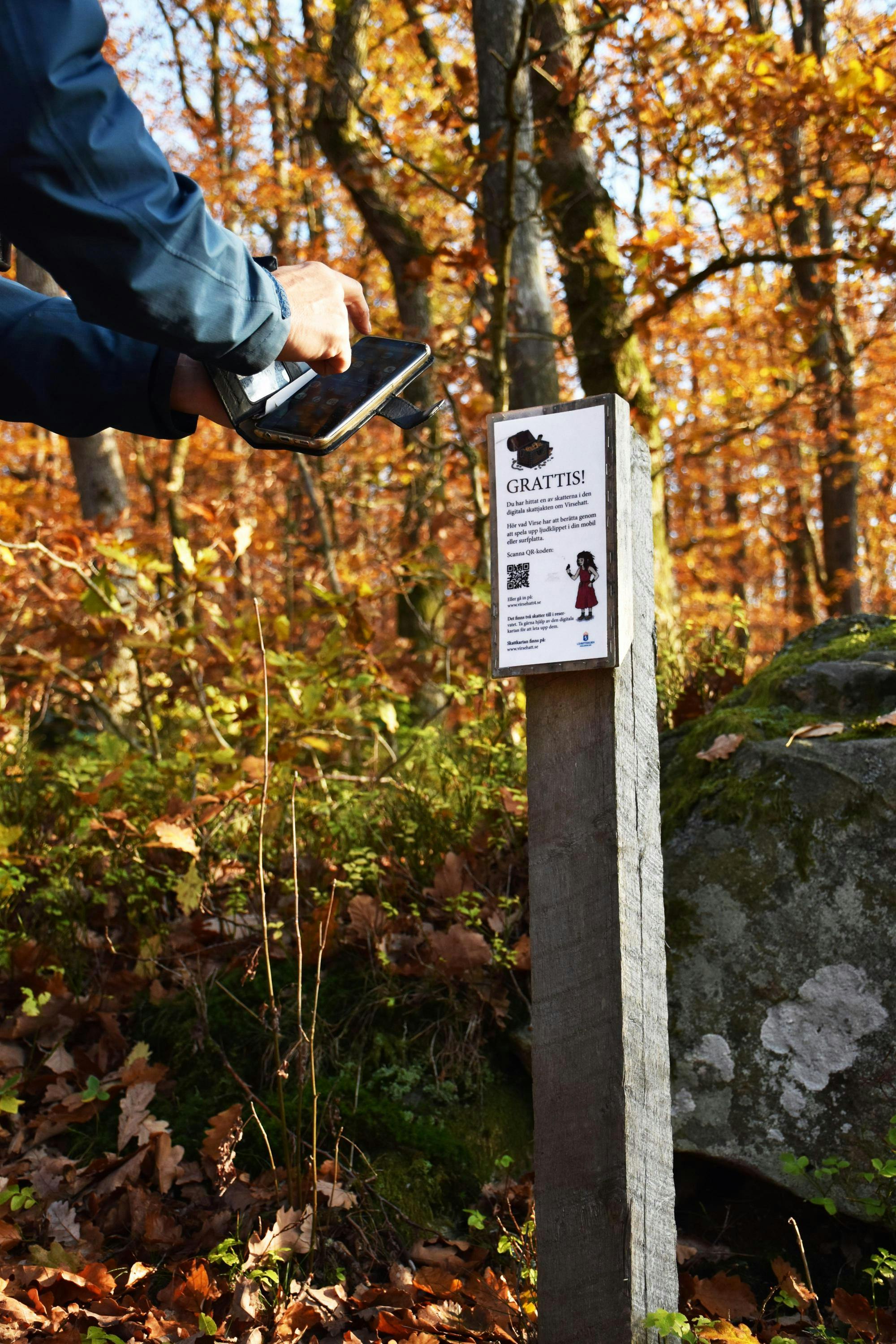 Join the exciting digital treasure hunt and find the three treasures that are hidden in the reserve.
Photo: Agneta Kristiansson
Biskopstorp
Biskopstorp is one of southern Sweden's largest nature reserves. Not just that, it is also one of Halland's most accessible – with a total of nine hiking trails and two accessibility-oriented trails. The reserve has several streams and lakes amongst thickly forested areas. Some of the walking trails have information signs that tell you about Biskopstorp's history and about the flora and fauna that thrives in the reserve. There is a lot of excitement in store for children – as rippling streams, limpid lakes, grazing sheep, cattle and horses and mighty old trees. If you have a stroller with you there are easily accessible paths you can take.
Steninge fairytale trail
Along the sea, north of Halmstad you will discover the quaint town of Steninge a pearl by the sea – tranquil and pretty. Here you will find Steninge fairytale trail which is inspired by Alf Hambe's world of elves, trolls and magic stones.
The fairytale trail starts and stops at Steninge Coastal Station where you can get your own map from the reception. Walking at an average pace, it takes about two hours to experience the Steninge fairytale trail.
The map helps you uncover special places that have short stories which you can either listen to via your phone or read the stories together with the children.  The path begins and ends at Steninge Coastal Station where you will also find a restaurant that serves delicious cuisine prepared from locally sourced ingredients that's guaranteed to be appreciated by everyone.
Stättareds Gård and friluftsområde
In the middle of the rural countryside of Halland you will find Stättareds Gård or farm with horses, pigs and goats running wild. Children, especially will have a field day with the animals both in the barn and outdoors. In the summer, the farm organizes activities like pony rides, pig feeding and goat yoga. They also have a hostel on the farm and a café that's open on the weekends. You can visit Kungsbacka's largest open are recreational area for hiking, fishing and canoeing. The trails are of different lengths – child-friendly trails are about 2.5 km while there are others that go up to 20 kms.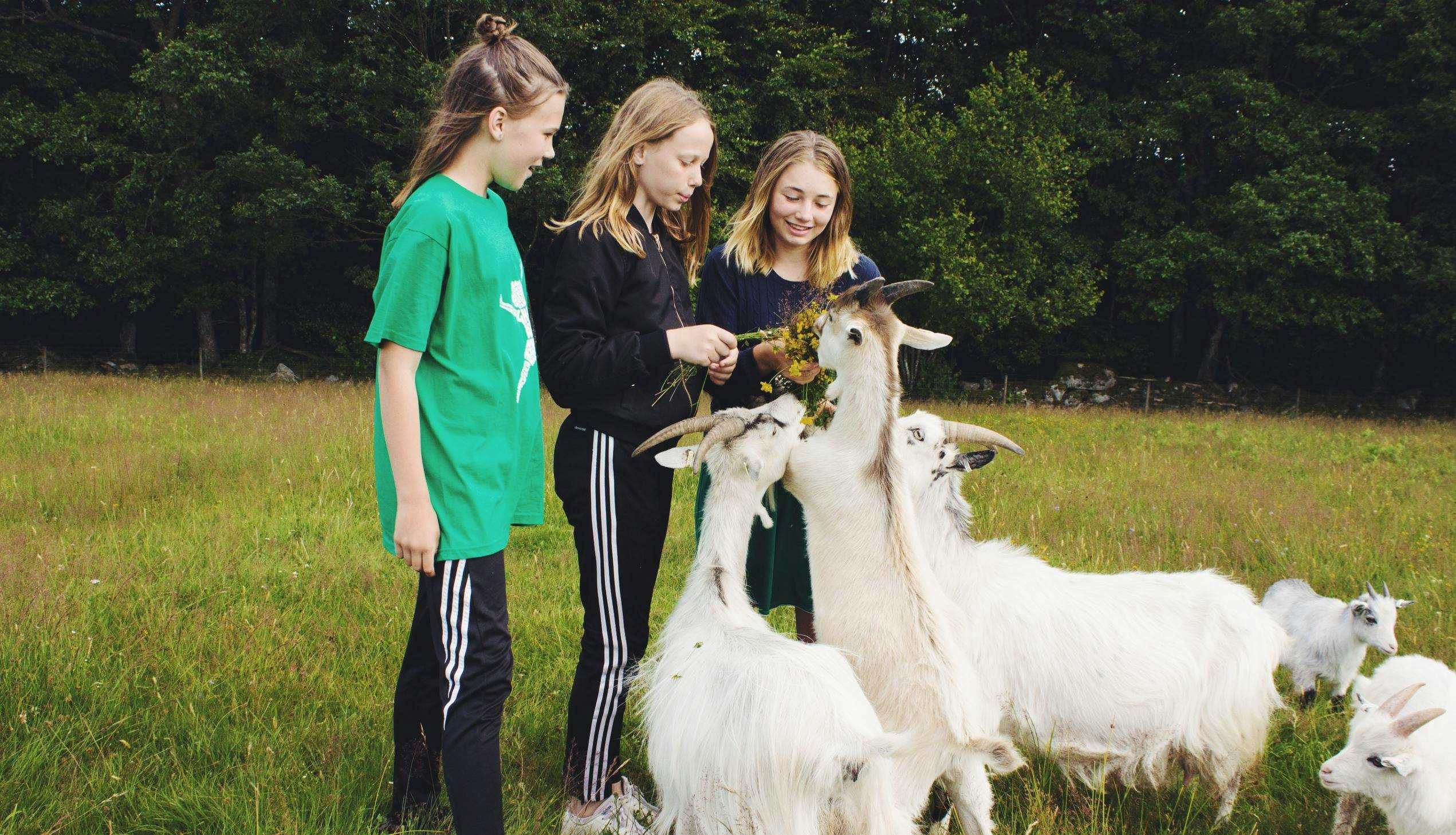 Feeding goats at Stättareds farm.
Photo: Stättareds Gård